I've got another book post for you (all my followers groan).  If you follow my Goodreads (shoutout to Lindsey), you would know that I update it a lot.  But I've been reading To The Lighthouse for ages.  Almost an entire month.  It's given me some time to dwell on it.  
—
Author – Virginia Woolf
Publication – May 1927
Genre – Classics (Modernism)
Rating – 4.5/5
As I was writing this, I looked up the book and found that it was published almost exactly 90 years from the day I started reading it.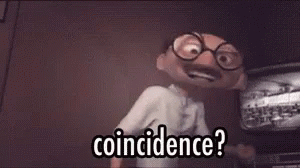 Anyway, in short, this story is about a family living in a summer house off the coast of Scotland.  There are roughly three parts in time to this book – one is more of a solid story, then a loose portion explaining a bit of unoccupied time, then a part, years later, when the family returns to the house.
This book was stunning.  I expected another boring classic moral story, but this was different.  The book in general was so philosophical and refreshing.  If you've ever heard of "stream of consciousness" writing – this was a bit like that.  To the Lighthouse was an eloquent flow of thought and plot.
The writing was very aesthetic, if I had to think of a single word to describe it.  It was also deep and definite food for thought.  Miss Woolf writes beautifully, in my view, and I really liked how she delved into each character – the beautiful Mrs. Ramsey, the thoughtful Lily Bruscoe, the ever-changing Mr. Ramsey, the naive James, and more.  It was such an interesting read – yet it was confusing, sometimes, too.
Like I've said, I've read this over the span of almost a month.  I think one day I'll come back to it and read it again.  I'll be reminded of the May nights that I picked it up and breezed through a few pages, thinking and hoping for summer and peace.  I'll be reminded of the June days that I sat by the window, headphones on, considering this work.  I'll wonder again – is the lighthouse representative of the things we want?  Is Mr. Ramsey's and Mrs. Ramsey's buried but still fiercely breathing love a display of what married, middle-aged love is like?  And, what is Virginia Woolf trying to say through all of these things?
This book was such a general work of art, painting love and family and seasons and want and the human questions we all face.  I would totally recommend that you read it, although it is hard to get through at some points.   To me, it was a very spring and summer themed book.
They became part of the unreal but penetrating and exciting universe which is the world seen through the eyes of love.  The sky stuck to them; the birds sang through them.  And, what was even more exciting, she felt, too, as she saw Mr. Ramsey bearing down and retreating, and Mrs.  Ramsey sitting with James in the window and the cloud moving and the tree bending, how life, from being made up of little separate incidents which one lived one by one, became curled and whole like a wave which bore one up with it and threw one down with it, with a dash on the beach. 
-pg 47.
Some of the parts in the book truly resonated with me.  The above quote is one of them.  Life is a collection of moments pieced together to make this wave that rolls in and crashes down on you, but then it rolls out again.  All those distinct components of foam and sand and water all combine together and, like a wave, come into the beach for a brief time and then roll back out again.
Also, I love the idea of seeing the world through the "eyes of love."  I'd like, at some level, to see the world through the eyes of love – love for the ocean and love for the breeze and love for the words that flow through me as I flow through them, love for the clear water that drinks me in when I swim, love for the very few people who are home to me, love for the magnificent places I've been, love for the things I've been given and the opportunities I have, and the mistakes and repairs I can make in this beach of a world.
– Faith xx