Heya guys and gals.  A few weeks ago I got nominated by the wonderful Elsie for the One Lovely Blog Award, and a few days ago, my fantastic friend Bridie nominated me for the Versatile Blogger Award.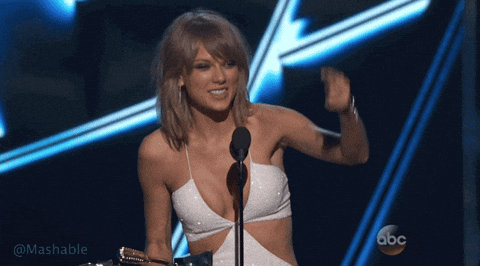 As they're kind of similar, I thought I would combine them into one post.
The One Lovely Blog Award
Rules –
Thank the person that nominated you and leave a link to their blog.
Post about the award.
Share 7 things about yourself.
Nominate at most 15 people.
Tell your nominees the good news 🙂
Seven facts about me –
You can call me Faith.
Feminism (and what I think it truly is) is quite an important issue to me, personally (and I'll probably do a post on it once I get around to it).
I'm a Christian (I probably should have said this from the beginning of my blog.)  Even if I don't always like the rules and the way the church treats certain things, I do believe in Jesus.
I am being raised/was raised in a relatively privileged, conservative Christian community…
And sometimes I feel like they (my school, my teachers, my leaders) haven't got everything right and they need to get off their high horse – don't we all?
I have been a competitive swimmer since I was five years old, and it's one of the things that has shaped my childhood.
I like running but I haven't ever officially done track or cross country.
I nominate (for this award) –
as well as anyone else who wants to do this award.  Just do it.
The Versatile Blogger Award
Rules –
Thank the person who nominated you and provide a link to their blog
Nominate at least 15 bloggers of your choice
Link the nominees and inform them about your nomination
Share 7 facts about yourself
Seven more facts –
I don't have any real social media (though I used to use tumblr and weheartit).
Lately I've been getting into indie music.
I'm a proud brunette.
I take Journalism at school, and while I don't like the class or the teacher very much, I think the whole concept of Journalism is quite intriguing.
Literature is my favorite class.
I play guitar and piano (neither very well).
I love the ocean and water in general.
I nominate for this award –
—
Thanks for reading.  Let me know what you think.
— Adventuring Girl xx